Faculty Spotlight
In April, CLACS affiliated faculty member, Prof. Eduardo S. Brondizio was elected to the American Academy of Arts and Sciences. A Distinguished Professor of Anthropology and director of the Center for the Analysis of Social-Ecological Landscapes (CASEL), Brondizio's work is known for linking on the ground research in the Brazilian Amazon to studying human-environmental interactions at the global level, and examining their interconnections. At IUB, in addition to CLACS, Brondizio has adjunct appointments in the Department of Geography, the O'Neil School of Public and Environmental Affairs, the Individualized Major Program (IMP), and Native American and Indigenous Studies (NAIS). He is also closely associated with the Ostrom Workshop, the Integrated Program on Environment (IPE), the Environmental Resilience Institute (ERI), the Food Institute, and is one of the co-PIs of the Emerging Areas of Research project Sustainable Food Systems Science (SFSS). Brondizio has held invited professorship positions in France, Japan, and Brazil and is an external professor in the Environment and Society program of the University of Campinas, Brazil. His most recent courses at IU include E101 Sustainability and Society; E200 Introduction to Social and Cultural Anthropology, E527 Environmental Anthropology, E600/P502 Research Design and Proposal Writing in Anthropology (co-taught with Prof. Stacie King), among others related to the Amazon and Brazil. Brondizio enjoys working with students not only in Anthropology but across departments and programs at IU and abroad.
Over the years, Brondizio has contributed to numerous international efforts, most recently as Co-Chair of the United Nations-IPBES Global Assessment report on Biodiversity and Ecosystem services, considered the most comprehensive ever done, where he successfully lead an ambitious strategy to integrate Indigenous and Local Knowledge for the first time in a global-level assessment. Brondizio's research in the Amazon and globally speak directly to current scientific and policy discussions on biodiversity and climate change, governance and sustainability, and the impact of development on Indigenous and local communities as well as their roles in nature conservation. Beyond IPBES, Brondizio has contributed to numerous international scientific boards in the Americas, Europe, and Asia, and serves on editorial boards in leading social sciences and environmental journals. Among others, he is co-editor-in-chief of Elsevier's Current Opinions in Environmental Sustainability.
Undergraduate Student Spotlight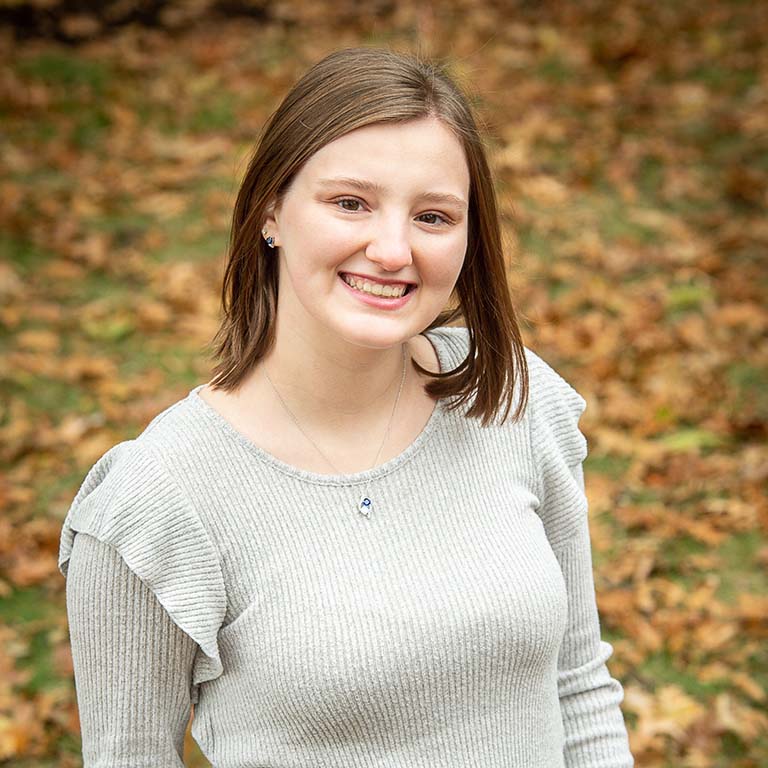 Madeline Tankersley is a junior double majoring in Spanish and International Studies, with minors in Latin American and Caribbean Studies, Portuguese, and Business. She is fluent in Spanish and has been learning the language since kindergarten, thanks to a Spanish immersion program offered in her school district. She started learning Portuguese in 2018, via IU's accelerated Portuguese course for Spanish speakers. She will be spending Spring of 2020 in Buenos Aires, Argentina, with the CIEE-IU liberal arts program and taking classes at universities in the city. After graduating in 2021, she plans to take a gap year (hopefully spent in a Portuguese-speaking country) to prepare to apply to law school.
Graduate Student Spotlight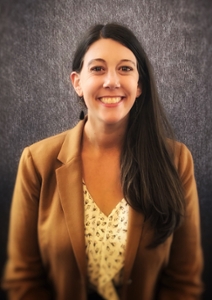 Rosie Motz is a graduate student in the dual Master of Arts in Latin American and Caribbean Studies and Master of Public Health program. Rosie was a graduate assistant at CLACS the first three semesters of her degree and then went on to receive the Foreign Language and Area Studies (FLAS) fellowship to study Quechua for the remaining three semesters. The opportunity to study Quechua and Andean culture has provided her with an understanding Peruvian indigenous culture and politics, as well as the ability to build rapport with communities during visits to the Peruvian Andes.

Rosie's work experience as a registered dietitian nutritionist, her studies in public health, and her knowledge of Quechua culture have combined to shape her research interests. Her thesis, to be defended in Spring 2020, investigates food insecurity in Quechua populations in Ancash, Peru. Rosie conducted fieldwork for her thesis in the summer of 2018, with the support from the Tinker Field Research Grant, after participating with a medical anthropology field school with the Center for Social Well Being. She presented her thesis research, titled "Perceived Food Insecurity Severity Among Indigenous Quechua Communities in Ancash, Peru: An application of the Food Insecurity Experience Scale", recently at the national American Public Health Association (APHA) annual meeting and won multiple travel awards including the APHA Food and Nutrition Section fellowship.

In the summer of 2019, she was able to study Quechua in Peru with funding through a summer FLAS with Centro Tinku where she built connections with health organizations in the Sacred Valley. In her final Spring semester she will be in the Sacred Valley of Peru conducting her MPH Applied Practicum Experience. She will be working with the organization Sacred Valley Health, utilizing her skills as a public health professional and a dietitian to work with health promoters in indigenous Quechua communities. She plans to graduate in May 2020 and when she graduates, she hopes to work internationally with a public health organization. 
Alumni Spotlight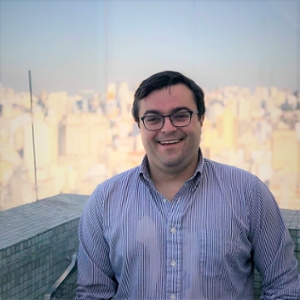 Matt Cesnik is a two-time alumnus of IU and a Bloomington native. As an undergraduate, Matt received a Certificate in Latin American and Caribbean from CLACS in addition to a BA in History. Matt returned to IU two years later and went on to earn a dual Master of Arts in Latin American and Caribbean Studies and Master of Public Affairs in May 2019. While a graduate student, Matt carried out research on the relationship between political narrative and public policy, particularly in Argentina and Brazil.

Matt now lives in Washington, D.C. and works as a Program Analyst at the US Office of Personnel Management. In this position, he wears many hats and contributes—among other things— to the agency's efforts to formulate research, improve performance, and draft its upcoming strategic plan. He credits his comparatively eclectic education and the deep intellectual curiosity nurtured by CLACS for helping him land a competitive position in the civil service. What surprised him most about his initial interview for his current job was that much of the time was spent discussing the research he completed while at CLACS on Brazilian state auditing of Bolsa Família recipients following the impeachment of Dilma Rousseff.

As he settles into life on the East Coast, Matt hopes to continue to utilize the critical lens he sharpened while at IU both inside and outside his job. In addition to Pizza X breadsticks and Avers' Cream and Crimson pizza, he deeply misses all his friends and colleagues back at CLACS who helped him grow so much intellectually and personally over the past few years.