Faculty Spotlight
Serafín M. Coronel-Molina is Associate Professor of Literacy, Culture, and Language Education in the School of Education, and Indiana University Bicentennial Professor. He is an Indigenous scholar and native speaker of Huanca Quechua, an endangered variety spoken in the central highlands of Peru. Serafín is an "ex-centric native" and border crosser who has become a traveling Indigenous culture-maker with multiple local, global, translingual, transcultural, and cosmopolitan experiences in addition to his rooted, native ones. He is an educational linguist and sociolinguist who possesses solid experience as a researcher, educator, translator, ethnographer, lexicographer, and editor. He is a multilingual and pluricultural individual, a world traveler who loves to dance, play chess and play the drum.
Serafín earned his Bachelor's from Universidad Ricardo Palma (Lima, Peru), his M.A. in Hispanic Linguistics from The Ohio State University, and his Ph.D. in Educational Linguistics/Sociolinguistics from the University of Pennsylvania. Before coming to Indiana University, he was an instructor and lecturer at several prestigious academic institutions, including The Ohio State University, the University of Pennsylvania, Pitzer College in Claremont, California, the University of Michigan, Canisius College in Buffalo, New York, and Princeton University, where he taught for 4 years. During his pre-tenure and post-tenure years at Indiana University, he has been very active in research, teaching, and service locally and globally.
As a researcher and educator, his work is about making linguistic, ethnic, and cultural borders visible, so people can apprehend them and decide whether to embrace them or not. He strives to have a positive impact on students who have seldom experienced this kind of cultural and linguistic uprootedness. In his classes, he always injects cross-cultural, cross-linguistic awareness to provide them with real-life examples, and not just quotes taken from books. At the same time, he is a living example to domestic and international graduate students of what is possible in crossing linguistic and cultural borders. He is always available and eager to mentor them on their own journeys. Serafín has been actively involved in a wide range of teaching activities at local, national, and international levels. He has designed and taught a wide range of graduate courses and supervised numerous independent studies. He has also successfully chaired a good number of dissertations. Thanks to his dedication to students, he was the recipient of the 2016 Excellence in Mentoring Award, granted by the School of Education at Indiana University, and the recipient of the 2019 Helen C. Bailey Alumni Award granted by the Graduate School of Education at University of Pennsylvania, Philadelphia.
Serafin's research draws on fields as diverse as macro- and micro-sociolinguistics, educational linguistics/language education, applied linguistics, linguistic anthropology, Andean Studies, Indigenous Studies, Latin American Studies, and Literacy Studies. His contributions were published by top international publishing houses and prestigious international journals. He is one of the Co-Founders of the Global Institute for Transformative Education (GITE). He is also the Founder and Editor-in-Chief of the International Journal of Literacy, Culture, and Language Education (IJLCLE) and the Co-Founder and Co-Editor-in-Chief of the Global Journal of Transformative Education (GJTE). He is one of the Co-Editors of a new Book Series Language, Education and Diversity published by Multilingual Matters, UK. He has organized numerous national and international conferences, and has participated as both a keynote and invited speaker in a number of them. Serafin is also a distinguished writer who has presented papers in a variety of academic events worldwide.
Undergraduate Student Spotlight
Madeline Tankersley is a junior double majoring in Spanish and International Studies, with minors in Latin American and Caribbean Studies, Portuguese, and Business. She is fluent in Spanish and has been learning the language since kindergarten, thanks to a Spanish immersion program offered in her school district. She started learning Portuguese in 2018, via IU's accelerated Portuguese course for Spanish speakers. She will be spending Spring of 2020 in Buenos Aires, Argentina, with the CIEE-IU liberal arts program and taking classes at universities in the city. After graduating in 2021, she plans to take a gap year (hopefully spent in a Portuguese-speaking country) to prepare to apply to law school.
Graduate Student Spotlight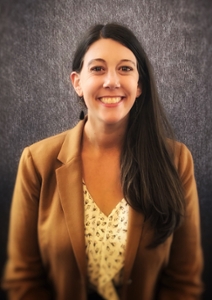 Rosie Motz is a graduate student in the dual Master of Arts in Latin American and Caribbean Studies and Master of Public Health program. Rosie was a graduate assistant at CLACS the first three semesters of her degree and then went on to receive the Foreign Language and Area Studies (FLAS) fellowship to study Quechua for the remaining three semesters. The opportunity to study Quechua and Andean culture has provided her with an understanding Peruvian indigenous culture and politics, as well as the ability to build rapport with communities during visits to the Peruvian Andes.

Rosie's work experience as a registered dietitian nutritionist, her studies in public health, and her knowledge of Quechua culture have combined to shape her research interests. Her thesis, to be defended in Spring 2020, investigates food insecurity in Quechua populations in Ancash, Peru. Rosie conducted fieldwork for her thesis in the summer of 2018, with the support from the Tinker Field Research Grant, after participating with a medical anthropology field school with the Center for Social Well Being. She presented her thesis research, titled "Perceived Food Insecurity Severity Among Indigenous Quechua Communities in Ancash, Peru: An application of the Food Insecurity Experience Scale", recently at the national American Public Health Association (APHA) annual meeting and won multiple travel awards including the APHA Food and Nutrition Section fellowship.

In the summer of 2019, she was able to study Quechua in Peru with funding through a summer FLAS with Centro Tinku where she built connections with health organizations in the Sacred Valley. In her final Spring semester she will be in the Sacred Valley of Peru conducting her MPH Applied Practicum Experience. She will be working with the organization Sacred Valley Health, utilizing her skills as a public health professional and a dietitian to work with health promoters in indigenous Quechua communities. She plans to graduate in May 2020 and when she graduates, she hopes to work internationally with a public health organization. 
Alumni Spotlight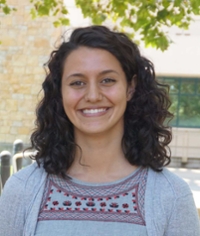 Catherine Fonseca is an IU alum who spent a total of seven years in Bloomington earning her baccalaureate in History and joint Master's in Library Science and Latin American Studies. During her time as a CLACS graduate student from 2016-18, Catherine's academic interests included area studies librarianship, issues related to primary source ephemera, and Latin American gender relations. After graduating, Catherine went on to become the Outreach & Inclusion Librarian at Sonoma State University, at California State University (CSU) located in Northern California that serves 9,300 students. In this role, she develops and implements library programs, events, and practices designed to meet campus and community needs. She also coordinates targeted efforts to reach underserved and vulnerable student populations for the purpose of improving student success through an increased use of library resources and services.
As a tenure-track faculty member, Catherine's other responsibilities include information literacy instruction, collection development, service, and research output. It is within the realms of instruction and research that her CLACS degree has served her particularly well. In the classroom, Catherine teaches students how structures of power and inequity are inextricably woven into the information landscape; drawing upon examples from Latin America to illustrate these issues. Of late, Catherine has discussed with students the implications involved in the use of "illegal alien" as a standardized subject heading or Instagram's bias when verifying the profile of U.S.-backed opposition leader, Juan Guaidó, but rescinding verification to Venezuela's sitting president, Nicolás Maduro. Catherine is also passionate about research projects that combine her two fields of Library Science and Latin American Studies, particularly work that relates to the decolonization of modern libraries and the information needs of Hispanic and Latin@/o/a/x populations. This merging is perhaps most evident in her recent webinar: "Examining Privilege in Classifications: Connecting Critical Information Literacy to Conversations on 'Latinx'", which aimed to explain issues of identity, language, gender, and privilege encapsulated within the term "Latinx" and to encourage a critical understanding of the utility, limits, and hierarchies enacted by classifications—both within and outside library contexts.
While Catherine loves her new home in sunny California, she does miss the changing of seasons at the IU campus as well as Bloomington's relatively affordable housing!