Faculty Spotlight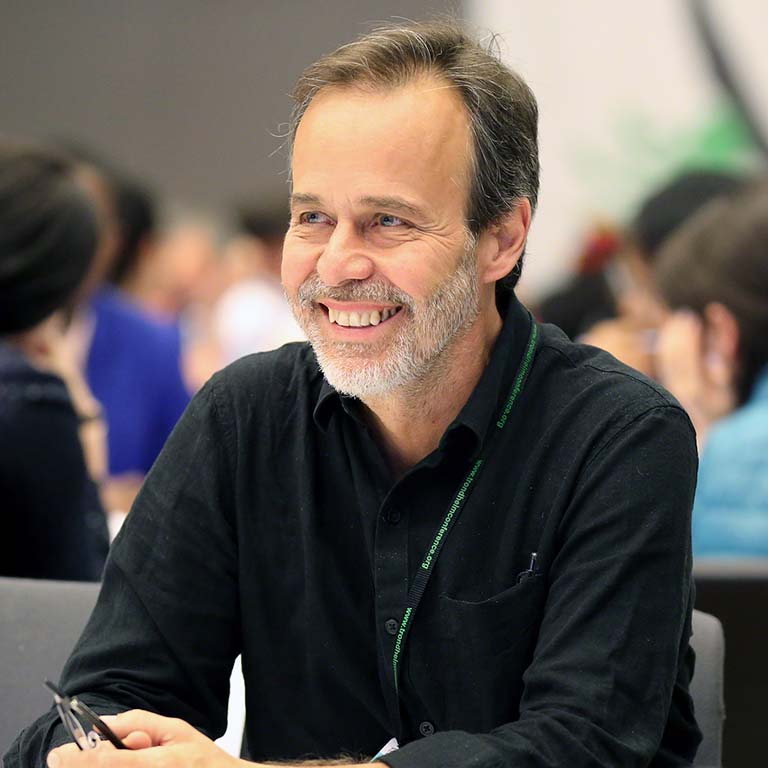 In April, CLACS affiliated faculty member, Prof. Eduardo S. Brondizio was elected to the American Academy of Arts and Sciences. A Distinguished Professor of Anthropology and director of the Center for the Analysis of Social-Ecological Landscapes (CASEL), Brondizio's work is known for linking on the ground research in the Brazilian Amazon to studying human-environmental interactions at the global level, and examining their interconnections. At IUB, in addition to CLACS, Brondizio has adjunct appointments in the Department of Geography, the O'Neil School of Public and Environmental Affairs, the Individualized Major Program (IMP), and Native American and Indigenous Studies (NAIS). He is also closely associated with the Ostrom Workshop, the Integrated Program on Environment (IPE), the Environmental Resilience Institute (ERI), the Food Institute, and is one of the co-PIs of the Emerging Areas of Research project Sustainable Food Systems Science (SFSS). Brondizio has held invited professorship positions in France, Japan, and Brazil and is an external professor in the Environment and Society program of the University of Campinas, Brazil. His most recent courses at IU include E101 Sustainability and Society; E200 Introduction to Social and Cultural Anthropology, E527 Environmental Anthropology, E600/P502 Research Design and Proposal Writing in Anthropology (co-taught with Prof. Stacie King), among others related to the Amazon and Brazil. Brondizio enjoys working with students not only in Anthropology but across departments and programs at IU and abroad.
Over the years, Brondizio has contributed to numerous international efforts, most recently as Co-Chair of the United Nations-IPBES Global Assessment report on Biodiversity and Ecosystem services, considered the most comprehensive ever done, where he successfully lead an ambitious strategy to integrate Indigenous and Local Knowledge for the first time in a global-level assessment. Brondizio's research in the Amazon and globally speak directly to current scientific and policy discussions on biodiversity and climate change, governance and sustainability, and the impact of development on Indigenous and local communities as well as their roles in nature conservation. Beyond IPBES, Brondizio has contributed to numerous international scientific boards in the Americas, Europe, and Asia, and serves on editorial boards in leading social sciences and environmental journals. Among others, he is co-editor-in-chief of Elsevier's Current Opinions in Environmental Sustainability.
Undergraduate Student Spotlight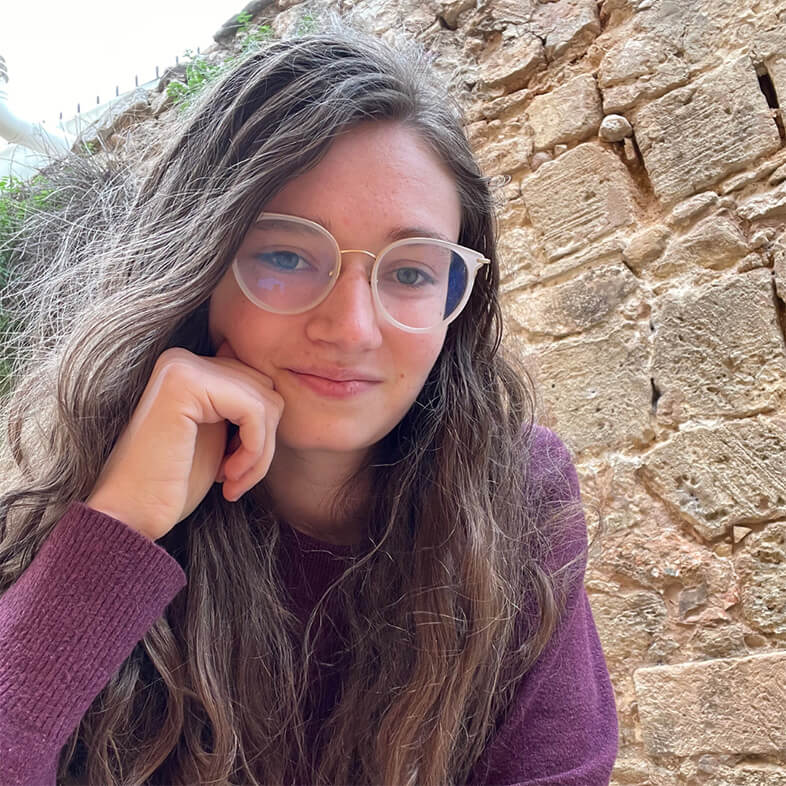 Dora Kathryn Ahearn-Wood is a senior majoring in Spanish with a certificate in Latin American and Caribbean Studies. Prior to coming to Bloomington, she worked on a variety of political campaigns across the US and spent a semester interning abroad in Santiago de Chile. At IU, she is a member of Ladies' Night Comedy and the All-Campus Orchestra. Her honors thesis in Spanish explores women's memory of the 1985 Mexico City earthquake in novels published after the 2017 earthquake that occurred on the same date.
Graduate Student Spotlight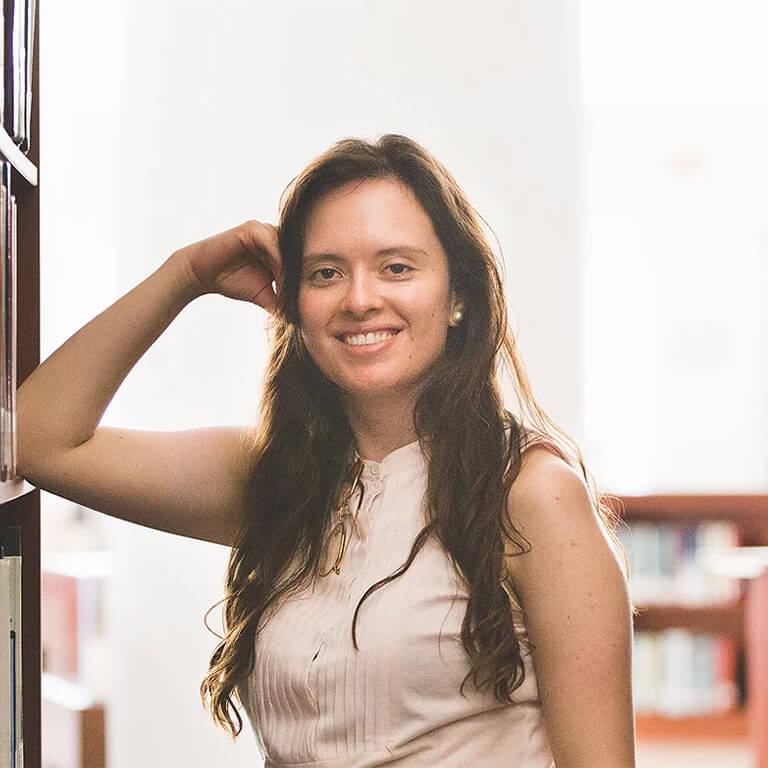 Liliana Rocha is a community-based textile artist and curator focused on the collective creative power to shape the world we envision. By examining the division between the realm of memory and the realm of experience, she focuses amplifying the astonishment of the spectator by creating compositions or settings that inform and confront the viewer and leave traces of recognition and awareness.
Alumni Spotlight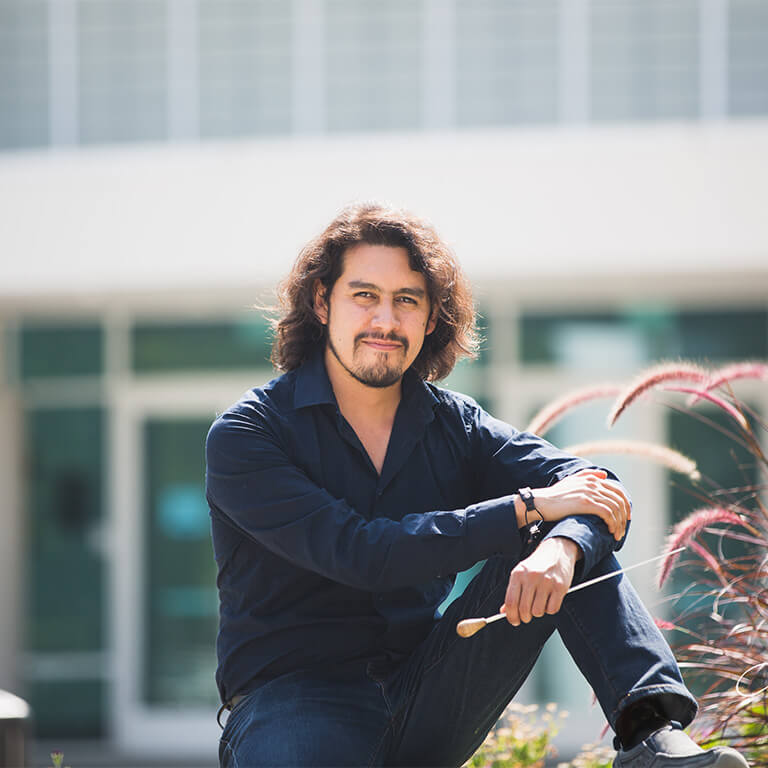 Maestro Diego Barbosa-Vásquez is a Colombian-born Opera, Orchestra, and Ballet Conductor. Worldwide trained and currently based in the USA. Graduated with honors from the Doctor Degree in Conducting from JSoM Indiana University, he is currently the General Director of the Ostrom Opera Camp/Laboratory and Music Director of The Americas Chamber Orchestra. Maestro Diego is recognized as a "Musical Genius" by the international press and is Official Ambassador of Colombia. He has gained international recognition through his performances across the globe, by representing Latin America in conducting competitions and events, and is recognized for his major scholarly/practical contributions to the performing arts field.