El Salvador: Post-political Violence, the Rise of Neoliberalism and the Work of Horacio Castellanos Moya
This year El Salvador celebrated the 25th anniversary of the Chapultepec Accords, which marked the end of a 12-year-old Civil War between left-wing guerrillas and the U.S. backed Salvadorian army. The Peace Accords were highly touted, by organisms such as the U.N., because it allowed former combatants to compete in democratic elections just months after the war ended. In spite of this, it is no secret that violence in El Salvador has not diminished from the years of the Civil War and that this country suffers from one of the highest homicide and crime rates in the world.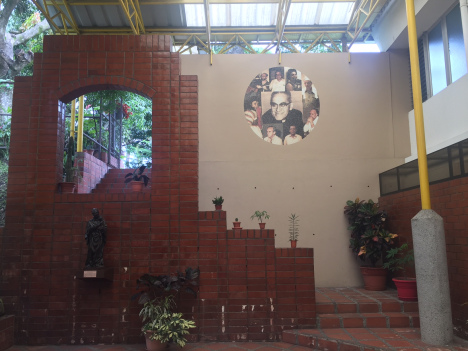 Critical voices, such as renowned fiction writer Horacio Castellanos Moya, signal the need for a new understanding of the end of the Civil War as well as the democratic transition. According to this alternative narrative, the Civil War ended not because of a civil accord between the combatants but because neither side had enough "fire power" to obtain a definite military victory. Thanks to the Tinker Field Research Grant, I am currently conducting archival research in San Salvador in order to further explore the social and political and cultural conditions under which the Guerrilla and the government signed the Peace Accords.
During my time in San Salvador, I have visited the archives of Museo Palabra y la Imagen and the Universidad Centroamericana. In these archives, I have found many documents such as official communications, correspondence, and intelligence reports from both sides of the conflict. These documents contain the specifics of negotiations between the government and the guerrillas which are the blueprint for the contemporary political order and that significantly differ from the official narrative. During my stay, I have been able to go through many of the publications in which Castellanos Moya participated along with other writers of the post-war period such as Miguel Huezo Mixco and Roger Lindo like Tendencias Magazine and Papo-Cosa Literaria.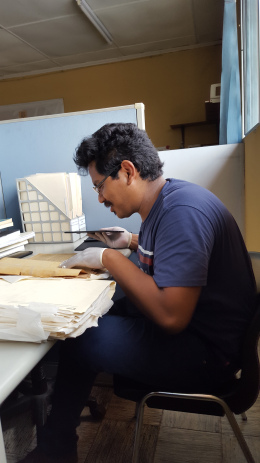 The information I have collected during this trip has allowed me to read in a different light the narrative produced after the end of the Civil War as well as the reasons for the sustained violence in this country. Thanks to this information my project aims, through an analysis of the literary production of the period, to a new understanding of the Salvadorian Civil War. According to this alternative narrative, the Peace Accords successfully integrated most of the political actors in the country. The Accords marked an end of political violence while leaving untouched many of the contradictions that led to the Civil War, such as social inequality and systematic violence, which in turn has morphed into depoliticized forms violence such as organized crime and intense gang activity in much of the Salvadorian territory.
Jose Suarez Morales is a PhD student in Spanish and Portuguese.